Alto 2
This slide type mobile phone provides exceptional readability (big screen, high contrasts), clear sound (up to 60dB amplification) and a voice guide to help the user when accessing mobile phone functionalities. The internal keyboard has been tailored for readability and accessibility (bigger keys). An easy access alarm can automatically launch a call to close relatives or care givers. Alto II is also featuring improved autonomy together with a simple and robust cradle for easy docking operation.
Alto II is a model that fits non-skilled user without sacrificing on features expected by more skilled users.
Order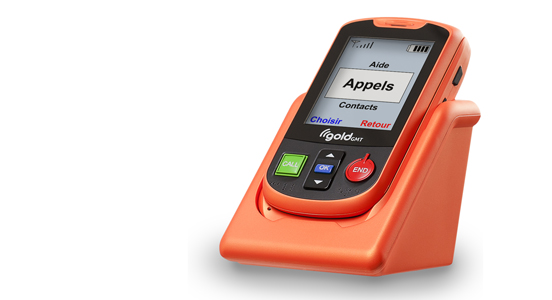 Alto orange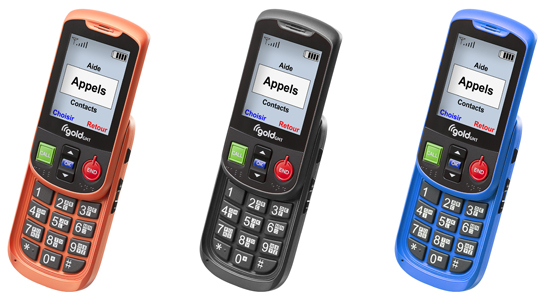 Alto trois couleurs/ Alto three colors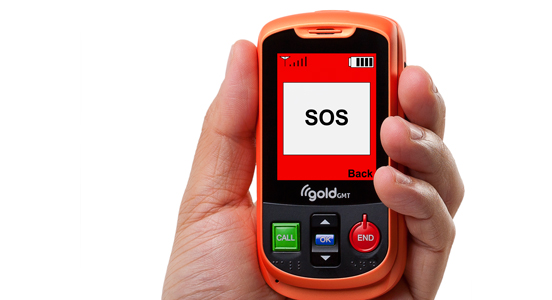 Alto orange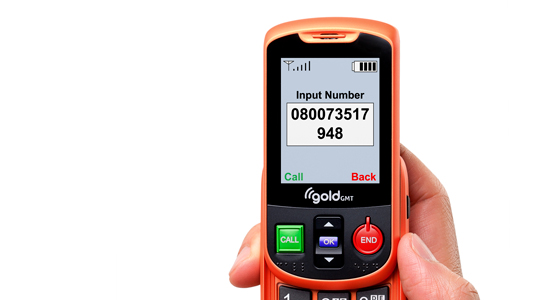 alto orange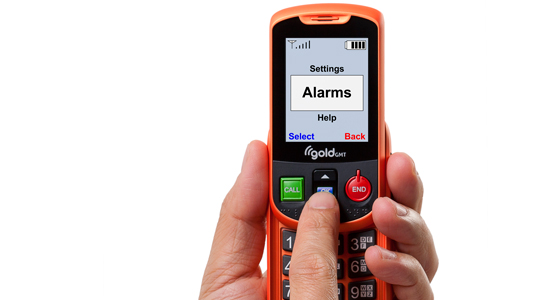 Alto orange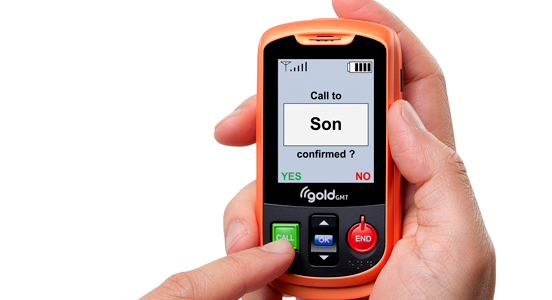 Alto orange
ALTO II, a Mobile Phone answering the highest needs in terms of accessibility and simplicity.
functionality
| | |
| --- | --- |
| SOS Call | Simplified by activation long pressure on any key |
| Voice Guide | A speech interface which guides the user while using the phone and reads the SMS messages |
| Alarm | including medical treatment recalls |
| Screen | Optimized in character size and for dark/shinny lighting, incoming calls blinking |
| Autonomy | Long speech and standby performances, cradle for easy recharging |
| Audio | Up to 60dB amplification (impaired hearing people) |
| Keyboard | Simplified navigation interface (3+2 keys) and internal keyboard for standard and efficiency entry of numbers or text messages |
| Talking Watch | ALTO II will speak the time when phone keyboard is been slid open. |
Features
Size

102 (L) X 52.8 (W) X 22 (H) mm

Weight

120g Headset (including Battery)
155g Cradle

Bands

Quadband: GSM 850/900 / DCS1'800 / PCS1'900 MHz

Certifications / Standards

CE, FCC, RoHS
Microphone M3
Telecoil T3

Battery

Li-ion 1'000 mAh

Autonomy

Standby up to 5 days
Calls up to 300 minutes

Communication

Interface Micro-USB 12 Pin
2,5 mm Audio Jack

Affichage

Couleur 2.2" QCIF (176×220)

Memory

1 Gb NAND, 64 kb RAM,  512 Mb DRAM
2 Gb MicroSD Card

Accessoiries

Cradle, Power adapter, USB cable, Adapter, Ear-Set, Manual

Gift Box and Packaging

Recycling and biodegradable
Downloads